Hi divers
The bay never ceases to amaze me: the water is clean and blue after days of southeaster – strange. The Atlantic is also blue and clean and today we dived the Maori and Duiker Island, with warm, sunny weather and flat, blue seas.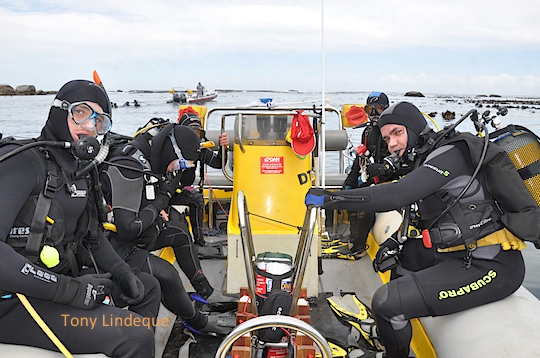 This was the only diving for well over a week. Last weekend I saw nothing more than the walls of the pool and this weekend looks no different. It was hard to imagine it was not a summers day today, never mind, tomorrow's weather will fix that. It seems winter is holding on tight and despite over a week of strong southeasters the temperatures are again going to stay well below 20 this weekend. Add some rain, add a fair amount of wind and top it off with a 5 metre swell. What does this mean? It means we all stay home and contribute to global warming instead of diving!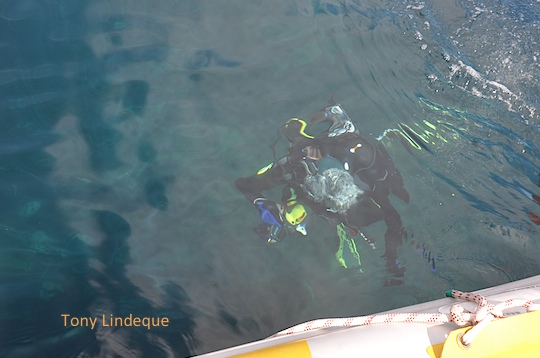 Christo is keen to dive at the Two Oceans Aquarium sometime when the weather forbids diving in the sea – if you'd like to join us (it's pricey but a wonderful unique experience) please let me know and I'll contact you when we plan to visit. More information on the dives here. You'll need an Advanced qualification to dive in the kelp exhibit.
regards
Tony Lindeque
076 817 1099
www.learntodivetoday.co.za
www.learntodivetoday.co.za/blog/
Diving is addictive!