Dear divers
The long weekend and the Cape Town Dive Festival is upon us so given the length of the week we decided on a quick newsletter that would arrive in your mailbox earlier than usual.
Cape Town Dive Festival
The weather forecast for the weekend is a hot topic right now and changes from awful to okay and back to dodgy at every update. Given the recent inaccuracies we have all experienced with the forecasts, we are hoping for good – or at least decent – weather.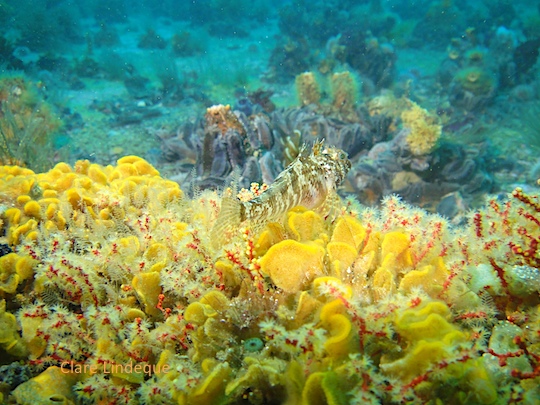 You should all have received a confirmation email with all the relevant info about the festival (if you're attending) so I won't cover all that again other than to remind you to bring your dive certification card and MPA permit to registration. There is very poor cell phone reception in the area so qualifications cannot be verified online.
If you have a gear requirement from me please let me know ASAP what to bring for you.
Last weekend's diving
We dived the SAS Pietermaritzburg on Saturday as we wanted to get some photos of its current state as there are plans under way to have the wreck protected as a heritage site. This normally only applies after 60 years but salvors have been removing parts of the wreck and it is felt by the diving community, other interested parties and the naval community that it should be left alone. It is claimed that the wreck has not been affected but the salvor himself has admitted to removing up to 20 tonnes of metal from on and near the wreck.
Weekend diving
Thursday being a holiday, plus a promise of sun all day we plan to launch at 10 and 12 or alternatively do a double tank dive to avoid the wind that comes in the afternoon. I am keen to dive the cave area of Batsata Maze and to explore a section of the Smits cliffs.
Friday and Saturday we will be at the Dive Festival.
We may also launch on Sunday, depending on the conditions and the fullness of our cylinders. I'll notify you by text message if you're a regular boat diver with me, and if you're not but would like to be informed of prospective launches, please drop me an email or send me a text to express interest.
regards
Tony Lindeque
076 817 1099
www.learntodivetoday.co.za
www.learntodivetoday.co.za/blog/
Diving is addictive!