Most of our shore dives with Tony's students are done at Long Beach, behind Simon's Town station. It's a plain little beach in a beautiful setting. Instead of trying to get all fancy with the camera to show you what it's like, here are some photos I've taken by accident over the course of many dives there. My camera bumps against my leg as I exit the water, and sometimes an interesting moment is captured.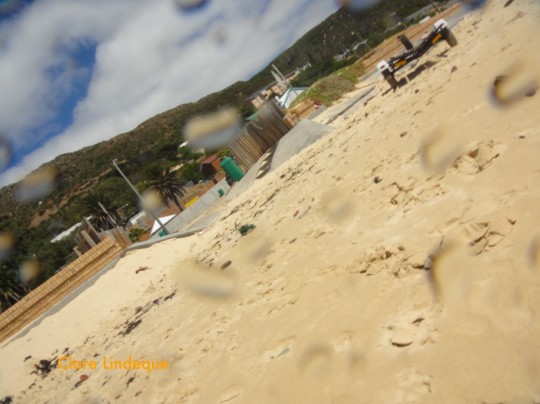 Because the beach is sheltered behind the harbour wall, it's a popular site for dive training and other water sports. We often see novice (and experienced, but they're less fun to watch) kayakers taking to the water here.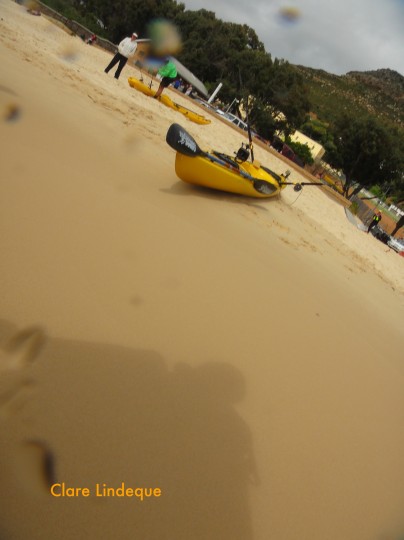 We also often see sailing boats and little dabchicks when the wind is up. I don't have any accidental photos of them, though!
Long Beach seems to be popular even when the weather is questionable.
Just south of Long Beach is the Admiralty Beach, which is prohibited to the public. For that simple reason, it seems incredibly alluring. There's also a very interesting shallow rocky reef just off the beach, where one can end up by accident if one's navigation skills are questionable.
For Long Beach, which is not by any stretch of the imagination suitable for surfing, this is a very large wave. Fortunately we managed the difficult entry and exit successfully!