A while back I mentioned the term "dumb diving". For those that missed it, it is the term used when doing something whilst diving that is so stupid you can't believe you were capable of it.
Well, my latest dumb dive was to Photographer's Reef, with my video camera. I did a nice backward roll off the boat, and descended to the sea floor – only to find the batteries and cover of my video light had reached the sand before me. That's DUMB!! Anyway, fortunately the batteries were out by the time the electronics got wet. This together with the fact that I surfaced immediately and gave the light to the boat skipper, who sprayed it with Q20, seem to have saved the light.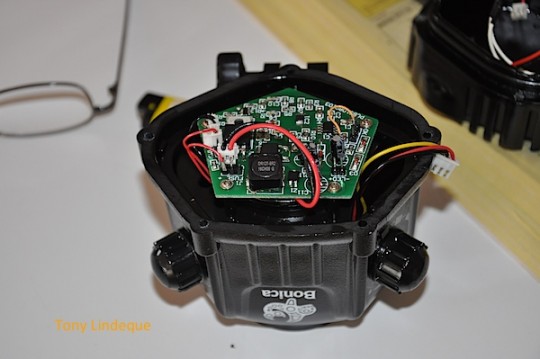 When I got home I stripped it completely, rinsed it in warm water, sprayed it with Q20 and then let it dry. After a few hours I cleaned it carefully with ear buds and assembled it. Hey presto – it worked. The batteries spent the dive in my pocket (DUMB!) and although they charged up again and still work the rust has started to grip them and I doubt they will last long. You can see the corrosion around the battery posts. The light is now back together again and working well. I was lucky this time as very few electronic items take well to exposed submersion.
I have also drowned other items. I have a Sony point and shoot camera with housing. The housing has leaked twice in the 10 years that I have had it. I think it is a good idea to replace the seal (o-ring) according to the manufacturer's specification, usually a year, otherwise it will fail sooner or later. Sadly with digital cameras they upgrade and change shape faster than you can blink and it is not always as easy as replacing the camera and using the old housing. In both instances I have found a used camera on-line, as the new version did not fit the housing.
If you have had a DUMB DIVE post the details in the comments block.
Some of my examples:
Forgetting to put the memory stick in the camera
Forgetting to put batteries in the camera
Negative entry with a snorkel
Car remote in your pocket
Forgetting to remove the camera lens cover before putting it inside the housing (this is a Clare example)