Hi divers
The last week or so has been quite hectic with lots of diving being done. On Christmas day Clare and I (having discharged our family responsibilities the day before) did a lovely shore entry at Oudekraal in the company of Bernita. We had the entire ocean to ourselves and felt rather privileged.
Several of us enjoyed a pair of stunning boat dives in the Atlantic on Wednesday, and in between I've been shore diving and in the pool with Open Water students. Tomorrow I am starting a Rescue course and a Nitrox Specialty, as well as continuing with Open Water students. I also have Advanced students on the go so every day the weather permits, I am diving.
I won't be on the boat this weekend, but Grant is launching and if you feel like a boat dive contact him directly (and fast). Conditions on the Atlantic side look quite good, but next week will most likely deteriorate somewhat with a large swell… Just in time for everyone to go back to work!
I wish all of you a safe long weekend and a peaceful and prosperous 2012. Hope to see you in the water soon!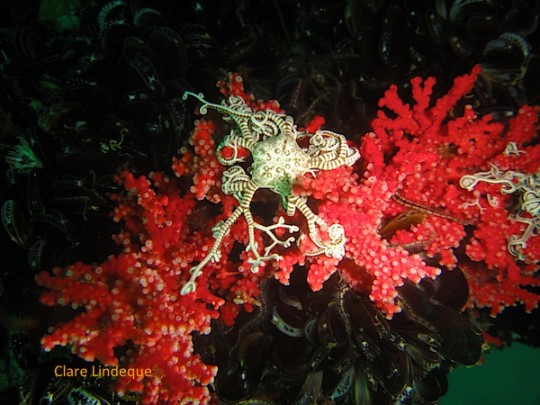 regards
Tony Lindeque
076 817 1099
www.learntodivetoday.co.za
www.learntodivetoday.co.za/blog/
Diving is addictive!