Hi divers
Monday was a small taste of what summer holds with temperatures up above the minimum requirement for me i.e. 25 degrees celcius. There was very little wind and the water was great. I spent the day in the pool, but to me that's still diving.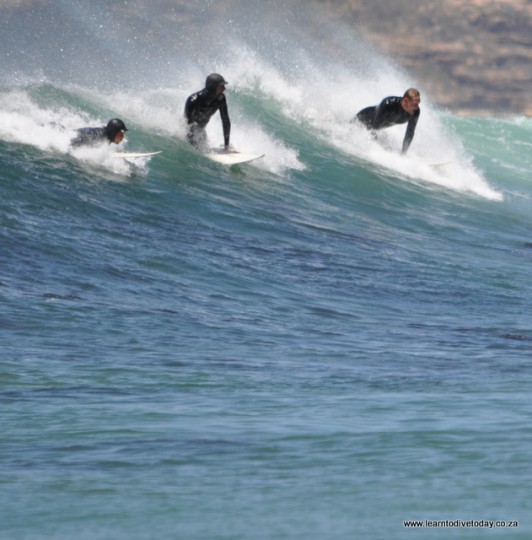 The bay has had a red tide floating about for the last two weeks making dive planning a hit and miss affair, with some sites having diveable conditions and others looking like pea soup, but we have had a few days of north and west winds so I believe it is on its way out. Some of the dive reports have indicated a dirty top layer with cleaner water below the thermocline. This is more apparent on deeper dives. The water today at Long Beach was murky to say the least but may clean up somewhat for the weekend.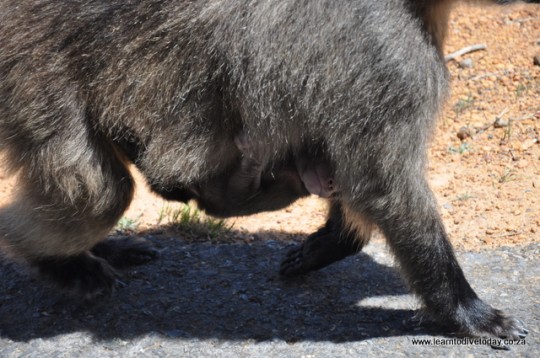 What we have been up to
We cancelled all diving last weekend. Some charters did go out but for the most it was the money hungry ones and the divers did not have anything good to talk about.
Clare and I decided on a wildlife tour instead and went to Cape Point, watched a bit of surfing , had a picnic and said hello to a troupe of baboons. I have my very own chum drum, in the living room, for wet squirrels to find nourishment on cold rainy days. Clare was not to happy when I told her they were hiding peanuts under the carpet… Can't imagine why!
This weekend
We will do a lot of diving this weekend and a fair amount of camera work. On Saturday we will continue our Open Water courses. I also have a film student starting an Advanced course this weekend so our diving will focus on cameras – video and still – so if you have a camera and want to join or use one of mine then text me. I am going to do a night dive in the next week or so, when the conditions are good, so if night diving is on your to-do list text or mail me and I will keep you in the loop.
Sunday is a little more difficult to plan. The Big Walk happens on Sunday and one part of it starts at Long Beach with many of the other legs on the main road. Possible traffic delays – if possible come over Ou Kaapse Weg. If Grant launches on Sunday I will text anyone that has indicated they want to be on the boat… Text me something like ''boat Sunday'' and I will put you on the list.
regards
Tony Lindeque
076 817 1099
www.learntodivetoday.co.za
www.learntodivetoday.co.za/blog
Diving is addictive!