I often take pictures by accident. This is no mystery – the construction of my camera housing and the fact that I sometimes forget to turn it off on exiting the ocean conspire here to produce curious results. What is a mystery, however, is what some of the photos depict. As a fun (haha) activity for our loyal reader(s), here's a game of Guess the Dive Gear. Answers at the end of the post…
1. Very easy
2. Easy
3. Also easy
But can you guess what brand it is?
4. Slightly less easy
5. This should be a piece of cake
Just identifying the piece of gear isn't enough – do you know the make and model?
6. A bit tricky
Similar to (4) above, but with an additional item to complicate matters…
7. A total mystery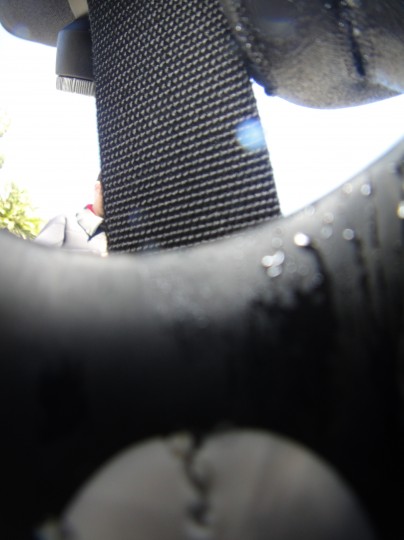 Answers
Dangling octo (alternate air source)
Glove
Wetsuit (ScubaPro)
Cylinder
Cylinder with BCD dump valve next to it
Think I might have been lowering my gear to the ground. There's a compass visible at the top of the picture, and the black mass at the bottom might be an inflated BCD. Any better ideas?