The tugboat Rozi was built in Bristol, England in 1958. She was launched as Rossmore and a decade later was sold and renamed Rossgarth. In 1972 she was sold to Mifsud Brothers (Malta Ship Towage) Ltd. She thus sailed from Liverpool to Malta to be registered. In 1981 she was sold to Tug Malta and her name was changed to Rozi. She operated in the Grand Harbour, Valetta.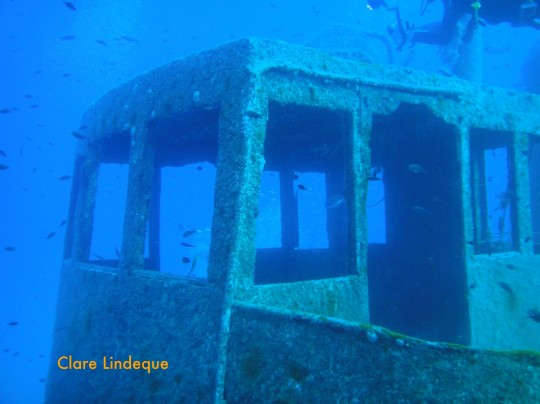 In 1992 she was sold to Captain Morgan Cruises, the ubiquitous (at least in Malta) party boat and adventure company, and was scuttled off the northwest of Malta at Cirkewwa, where the car ferries travelling to and from Gozo dock. She was placed there as an attraction for tourists visiting the area in a small tourist submarine (with windows, obviously).
The beautiful Rozi is now lying intact except for her engines and propeller. She lies upright in about 34 metres of water. Nearby lies the wreck of the patrol boat called P29.
There is a large car park specially for divers, where many branded vehicles filled with cylinders, wetsuits and other dive gear can be seen on a daily basis. To get in, we walked down a sloping walkway with a handrail. At the bottom of the walkway we donned our fins and stepped into Suzie's Pool, a shallow (waist deep) area that leads out into the sea.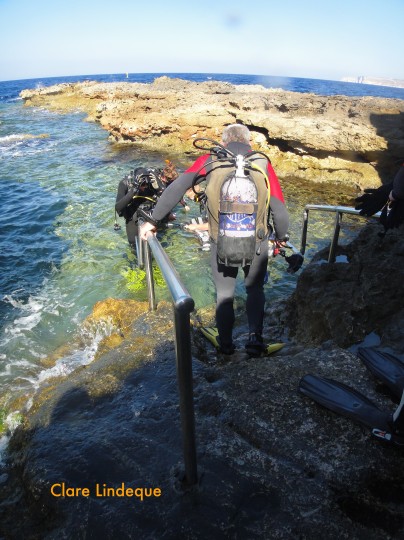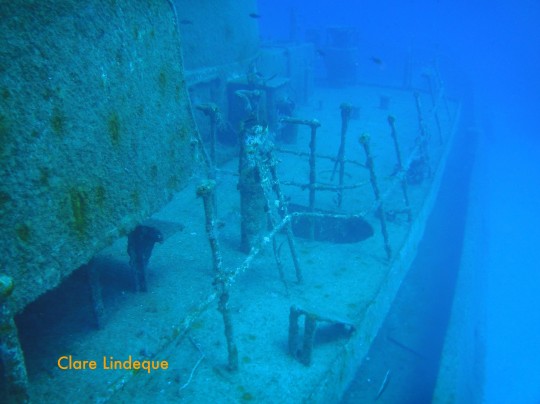 As with all artificial reefs, the Rozi is rich with fish life. Tony and I always wonder how the fish manage to find the scuttled ships afterwards, but somehow they do!
Dive date: 2 August 2011
Air temperature: 31 degrees
Water temperature: 22 degrees
Maximum depth: 30.9 metres
Visibility: 30 metres
Dive duration: 44 minutes