Hi there divers
I refuse to question the reasons for the wonderful weather and diving conditions we have had of late. Warm for winter 14-15 degree water. it only made it up to 18 degrees in the middle of summer. We have had flat seas, sunny windless days and some amazing dives. I have made the most of this weather and have done 20 dives this month. The weather for this weekend is looking more winterish than we have had recently so I doubt there will be much diving.
Last weekend we dived the SS Lusitania on Saturday. This wreck lies just off Cape Point in 40 metres of water. The sea was flat and despite the intimidating look of the surface and Bellows Rock, once you have descended below 8-10 metres it calms down and with stunning visibility you see the wreck long before you reach it. The wreck lies very close to Bellows Rock so it requires navigating away from the rock and the foamy water before ascending (compass skills are necessary).
On the trip back the skipper took us close to the Cape Point lighthouse, then gave us an amazing cave experience, driving the boat right into the entrance of this cave. We had whales alongside the boat and then popped in to Pyramid Rock to check out the cowsharks from above. The water was very clean here with top to bottom visibility.
We then moved on to Long Beach and had an awesome dive with a visit from a friendly seal.
On Sunday morning, 11 of us dived the Clan Stuart. A shore entry wreck this size is not something all cities have. We had a good dive with cuttlefish all over the place, but the visibility was ordinary to say the least!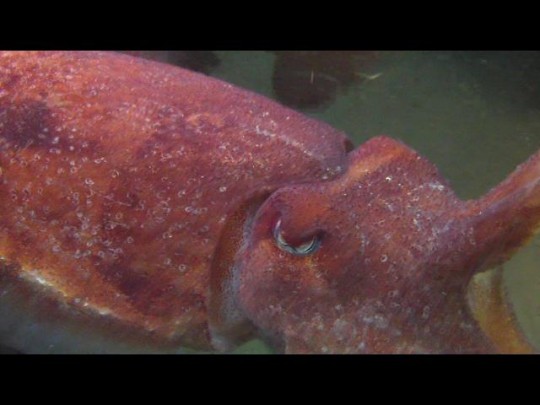 During the week we dived Long Beach again for Open Water course training and fun dives, and found amongst other things a keyhole limpet and lots of tiny pipefish. Today we dived the Matapan, a wreck in Table Bay.
If you need information about any of these dive sites, please go and check out Peter Southwood's wikivoyage site on Diving the Cape Peninsula and False Bay (full list of dive sites here). We always read up about the sites we're going to visit – there's a tremendous lot of information that will make your dives more interesting and much safer, since you'll be prepared in advance.
There will not be a newsletter for the next two and a half weeks as Clare and I will be away on a trip to Denmark and Malta. As soon as we are back we will rally the troops and get back into the swing of Cape Town diving. Hopefully we will have lots of interesting underwater photos from this trip to keep you reading for weeks. We are also hoping that winter is over by the time we get home!
Tony Lindeque
076 817 1099
www.learntodivetoday.co.za
www.learntodivetoday.co.za/blog
Diving is addictive!