This set of photos is cropped from pictures I've taken in False Bay since late 2009. Each picture was taken with the camera roughly horizontal, at about five metres' depth. The idea is to track the seasonality of the colour of the water here – green to blue and back. In theory, anyway!
Click on the image to go to the set of photos on flickr. If you hover the mouse cursor over each square you'll see the date it was taken on; if you want to know where in False Bay, click on the photo to see the description.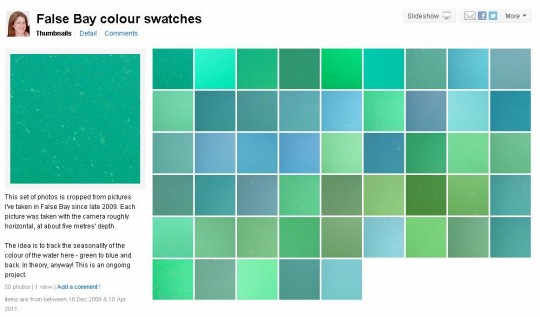 This is an ongoing project.