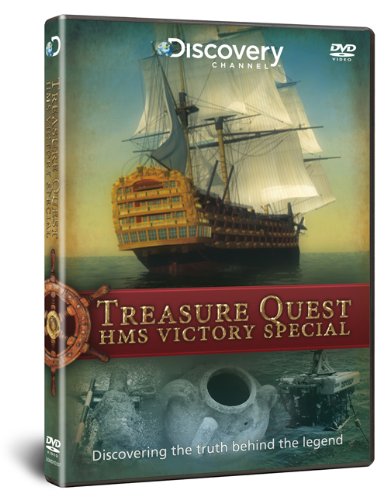 This is an excerpt of two episodes from the Discovery Channel series Treasure Quest, which recounts the activities of Odyssey Marine Exploration as they travel the English Channel one summer, looking for valuable shipwrecks to salvage. Odyssey is a listed company that conducts for-profit archaeology.
The episodes cover the discovery and subsequent identification of the HMS Victory in the English Channel. The Victory was an 18th century British warship believed to have been carrying substantial loot when she sank. The explanation of the process of investigation, and recovery of two cannons from the site, is fascinating.
The DVD is available here. There's no need to purchase it if you already own the first season of Treasure Quest, as this is simply the two episodes of that season that deal with the Victory.