Hi everyone
Sodwana is booked and deposits paid (I have paid for those of you that have yet to pay your deposits so don't let me down), the current water temperature there is 29 degrees celcius… I am so looking forward to warm water diving.
The pictures are some that Clare took on Sunday at Long Beach when Marinus and Dean were doing their first two sea dives for their Open Water course.
Clare has put together the chamber dive and we have 8 confirmed so far. The chamber holds 5-6 people so there is still space, mail me if you are interested. For those that don't know, the chamber dive is to 50 metres, but you don't need to be anything other than a qualified diver as it is a "dry" dive and requires you to sit on a bench and equalise your ears whilst the chamber is pressurised. Your behaviour, voice and senses will all experience the effects of a dive to depths of 50 metres but there is no water!
We will have dive computers in a bowl of water so you can learn about how a computer behaves at those depths… Computers are not as smart as us so they need to be in water. (Some dive computers have "wet contacts" and will only go into dive mode if submerged.)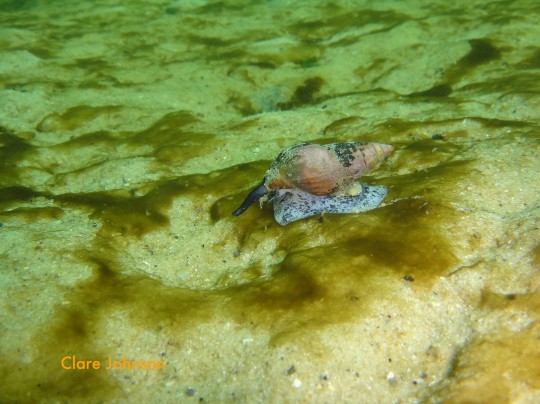 The southeaster continues to pound the coast and we have only had three days of diving this week.
Tuesday was a surprise and delivered good conditions, warm water, 19 degrees and 4 metres visibility. This weekend and the best part of next week will again be hampered by the wind so we will only be diving on Sunday, doing a few deeper dives to complete a few Advanced and Nitrox courses.
I am not sure of how many of you read the blog but this is a very interesting post by Clare on "the bends" and why DAN insurance is such value for money. Alistair was kind enough to relate his story and how it impacted on his life. I am sure it costs under R1000 a year, read this and decide if you can afford not to join.
https://www.learntodivetoday.co.za/blog/2011/02/12/diving-medical-insurance/
Permits… You do need one, you know the story… Post office…
best regards
Tony Lindeque
076 817 1099
www.learntodivetoday.co.za
www.learntodivetoday.co.za/blog
Diving is addictive!