Given the "each man for himself" mentality that pervades nature, it appeals to me to find a pair of similar marine creatures who appear to be friends (however naive that assumption may be!). Here are some of the highlights of the last few months. And don't tell me that a golden retriever doesn't count as a "marine creature"… When he's this wet, he does!
I've only seen button crabs once, so I don't know if this is how they usually sit, but I find this pair very endearing! I love the way the grey dude is holding onto the brown one.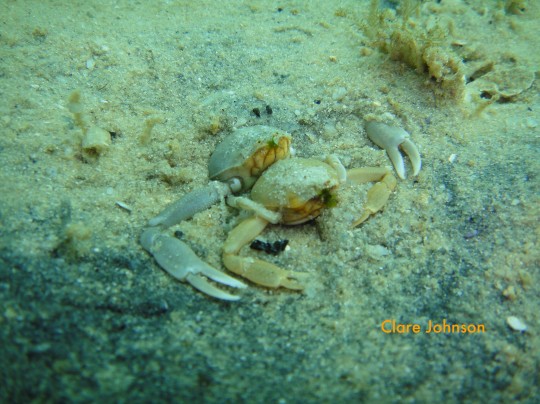 Here are his and hers sea anemones, right next to each other at Long Beach. I don't often see two as close together as this, and I thought the juxtaposition of colours was gorgeous.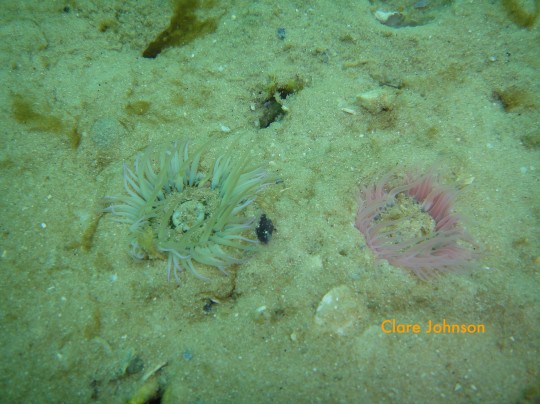 We do sometimes see large groups of starfish feeding. These two, however, appear to be holding hands.
I have struggled endlessly to photograph the orange-clubbed nudibranchs at Long Beach… My camera seems to want to blow out the white whenever I point it at one of them, but the other day, in decidedly inclement conditions, I found two feeding on their favourite meal of bryzoans on a piece of kelp. You can see the particles in the water around them – insidious backscatter – but I was quite happy with this shot. You should see how bad my previous efforts were!