Your final school year is almost over. After 12 years of going to school every day the idea of being free of that regime is a pleasant thought. But… What next? Many people have had their future mapped out for them by their peers and parents. Some however have no clue as to what they want to do. There are so many choices that it is not surprising the number of adolescents that have yet to decide what direction to take. A gap year is an easy solution, but not always affordable and slotting in to the job your parents want for you does not appeal to everyone.
If the outdoors, the ocean and travelling appeal to you then consider becoming a Diving Instructor. Take a year off after school, qualify as a Diving Instructor and then go to university and study something. As a Diving Instructor you will have part time work that is very enjoyable, way more rewarding than waiting on tables and you can work almost anywhere in the world.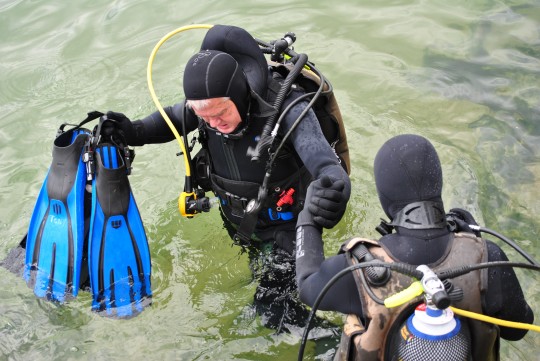 There are several centres around the country, in fact around the world, that offer career development courses (so-called Zero to Hero courses that will take you from never having dived right up to Divemaster or Instructor) and some will be free. In this situation you work as free labour in a dive centre and in return they train you. This option does give you a in depth insight to how a dive centre operates, but you run the risk of spending most of your time in a wet room being a slave.
My recommendation is to find a slot whereby you pay for the courses one by one. Avoid paying the entire amount up front as this sure fire way to ensure you have your training drawn out indefinitely. Get a price for all the courses you need, do them one by one and do them with different centres and different instructors if necessary. You will gain immense experience in different setups and your final stretch will be with a Course Director and then you will be set. As soon as you have been certified as a Divemaster you will be able to earn money, leading dives and even conducting some of PADI's programs such Discover Scuba Diving.